"Well, that was so much easier than I thought it was going to be." That's been a recurring sentiment as people head home from their shoots. My approach has always centered on how I can make your experience as simple and stress free as possible. Your headshot is one of the most important tools you have as a professional actor. During the five years I spent working at two New York talent agencies, I often saw talented artists miss the critical opportunities that they deserved because of a poor headshot. Your headshot is your calling card and is what agents and casting directors see first. A strong headshot will help you get your foot in the door.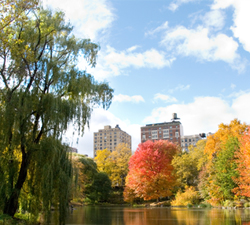 Your shoot begins with us going over what we want to achieve during your session. We will go through my portfolio and discuss what looks, environments, and lighting you like the best. My style of shooting does not limit you to a "one look fits all" mentality. Notice the variety of styles and locations in my portfolio? That's intentional. Everyone is different and the resulting combination of these elements is a major player in your final headshots. You and your headshot should never be boxed into a single trademark style of a photographer.
When we start shooting, my goal is to make you as unaware of the camera as possible. We'll put on your favorite music (no judgments, ever, promise). I throw all hints of ego out the window and boldly make an ass of myself to make you feel comfortable. My clients have lovingly called me a goob, a dork, and a slew of other endearing names. "I hate having my photo taken." Yeah, you're not alone. The shooting becomes secondary to our conversation. You look engaged and not like a deer in headlights. I'm not a headshot factory. I only work with one client per day, so I'm never rushing you out the door because someone else is on their way. There's nothing worse than feeling a number at the end of a conveyor belt. Since all of my sessions include two hours of shooting, we are able to shoot with studio and natural light (when available), while trying a number of different looks.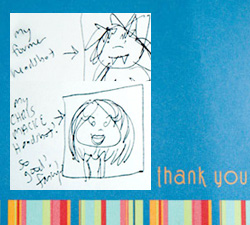 The night of your shoot, I'll color correct all of your images and pick out my favorites. Once that's done, I'll upload them to my website. I've built a private social network from the ground up to help you share and choose your photos. You can either log in via the web or from my iPhone/iPad app. You and your invited friends will be able to "like" and comment on their favorites photos. The experience is seamless, whether you're at home on your laptop or at lunch with your agent on your iPhone. Simple.
Once you've narrowed down your images, I'll personally retouch two to help get you started. I do all of my retouching by hand, not with automated software that'll make you look like an alien. It's incredibly important that your headshot look like you.
Craving more details? Here are some answers to some frequently asked questions: